Just as prowling for treasure is a way of life, so world-class scholarship is a state of mind.
The Creative Museum has acquired two stunning new pieces for their collection: a gilt-gold hair pin with opals, rubies, and turquoise surrounding an emerald, probably from India.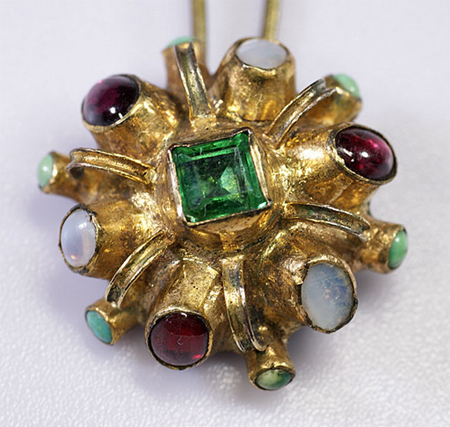 and a Burmese ivory grooming comb. The carved ivory is laced with red pigment. A comb of this size was called "male," while a smaller wooden comb was called "female." However, they were both made for women.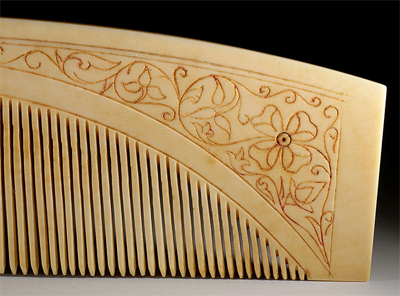 कंघी
For more scholarly research, please examine the publications of The Creative Museum.
You may also learn from these books, which have been added to our Resource Library.