Crayfish on Japanese Combs
The Creative Museum bought a new Japanese comb. I think it's Taisho, c. 1915.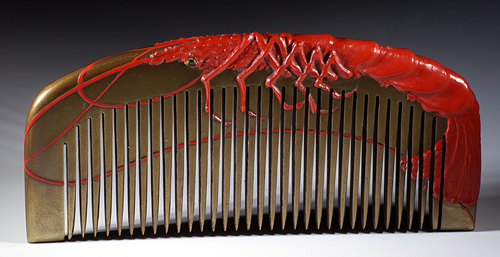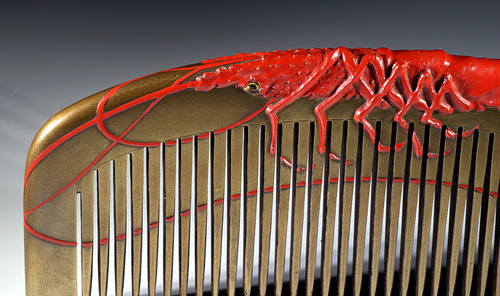 Although the comb shape is different from this late Edo example below, the idea is the same. A cambaroides japonicus, or Japanese crayfish is folded over the comb. The Creative Museum's fish has a golden eye, while the late Edo comb's fish seems to be molting its carapace, or shell.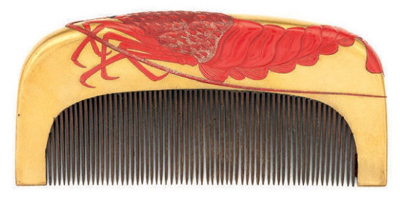 This decapod crustacean is native to Hokkaido and Touhoku in Northern Japan, where they live in clean, cool water. (Lobsters live in salt water.)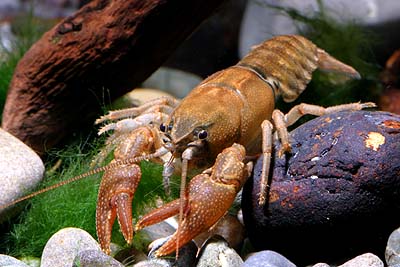 कंघी
Subtext: I found the fish! ;-)