This magnificent Moroccan wedding tiara is made up of three parts: two sides that meet in the middle and a piece that attaches on top. Made c. 1800, its openworked pyramid shape is richly decorated with emeralds and gemstones. It is inscribed "ربما هو على الله ورسوله" or Might is for God and His Messenger.
Sotheby's estimates its worth at 15,000 GBP. I'll be interested to know how much higher the final sale price will be.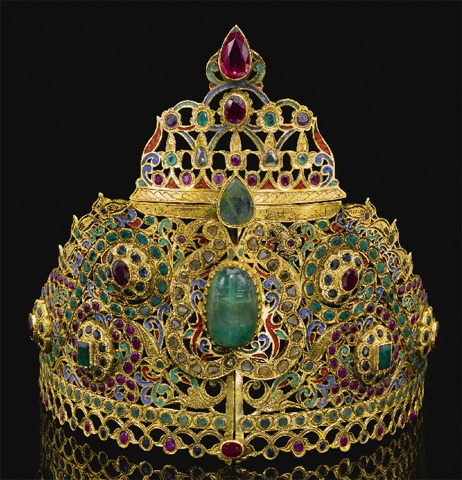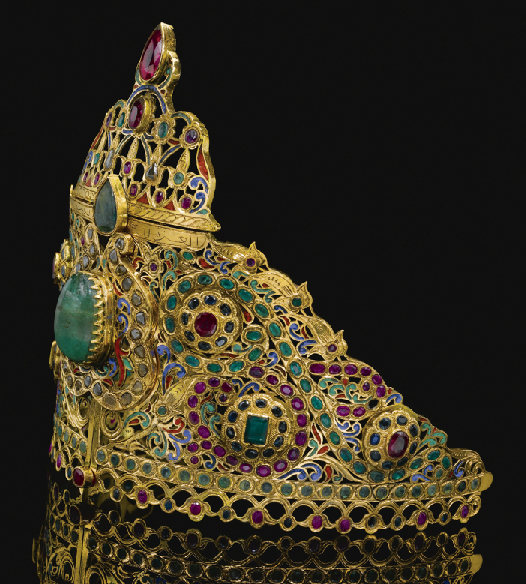 कंघी
For more scholarly research, please see these books, which have been added to our Resource Library.