They were friends for 50 years.
Perhaps that's why Gulbenkian (right) obtained diplomatic immunity and became the Iranian ambassador to Pétain's Vichy government in 1939. On October 30, 1939, 79-year-old René Lalique rushed to his factory in Wingen, Alcase. The glass-making fires were out. He tried to save his priceless glass molds, but the German soldiers told him, "No one goes in here." Devastated, Lalique went back to Paris.
The molds were saved, perhaps with the anonymous help of the Iranian ambassador?
Calouste Gulbenkian was born in Üsküdar, a municipality of Constantinople, which is now Istanbul. His trading companies gave the West access to Middle East oil, and he became a one of the world's most famous art collectors and philanthropists. Lalique gave him 80 pieces, including hair combs.
The Lalique Collection housed in the Calouste Gulbenkian Museum in Lisbon, Portugal, is a testament to life-long friendship. In addition to the Anemones, the museum also has
Two lovers kiss. c. 1902. Ivory.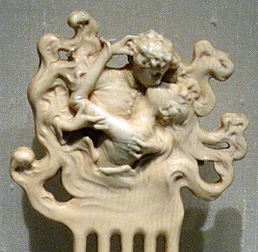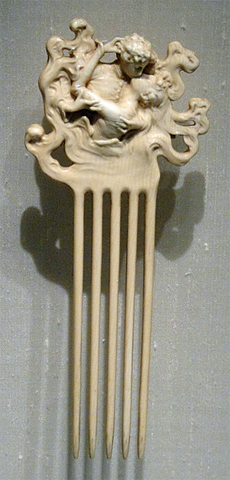 Various insects rest on leaves. Ivory, enamel, and horn, c. 1902.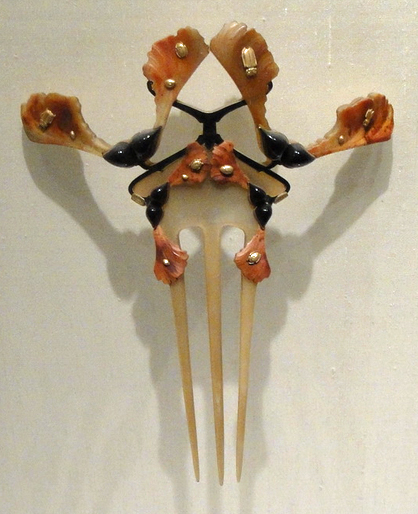 Bees polinate a marigold. Enamel and Horn. c. 1902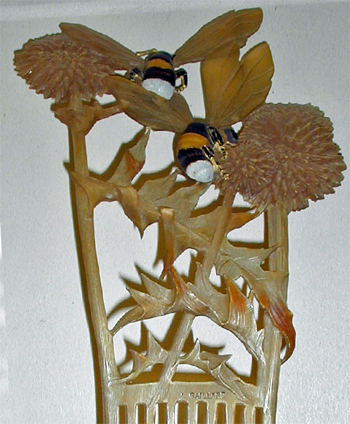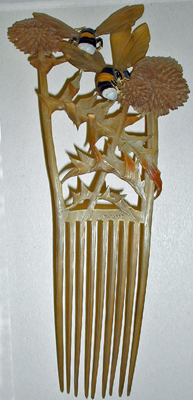 Diadem of ivory peonies, enamel stems, and an amethyst. c. 1902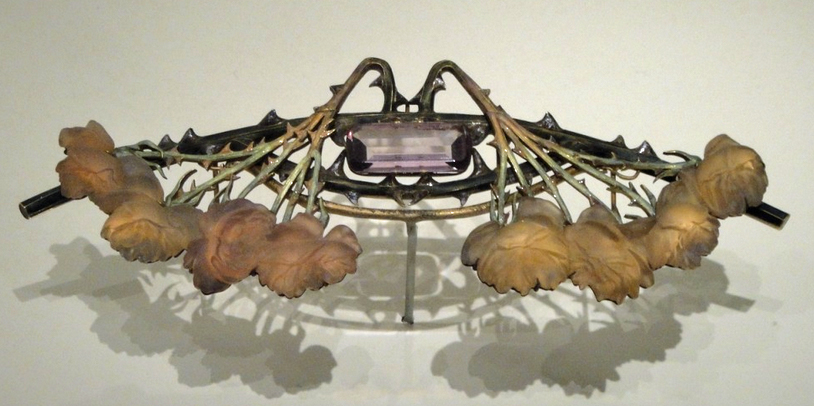 Black-eyed Susan diadem. Horn, enamel, and moonstones. c. 1902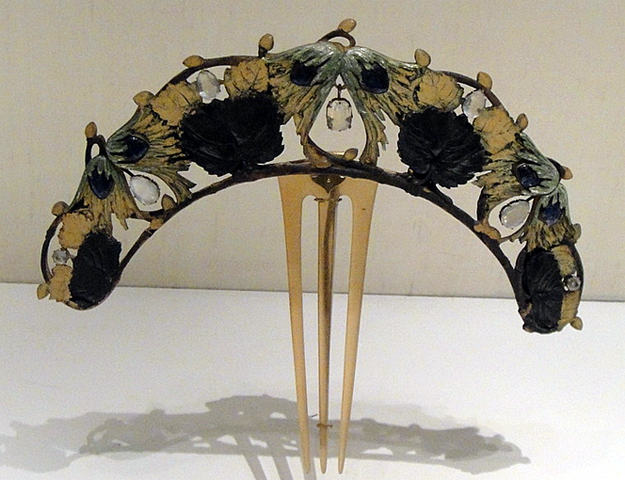 Ballerinas with pine-cone borders. Ivory, gold, and enamel. c. 1898.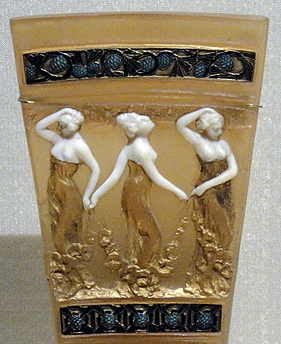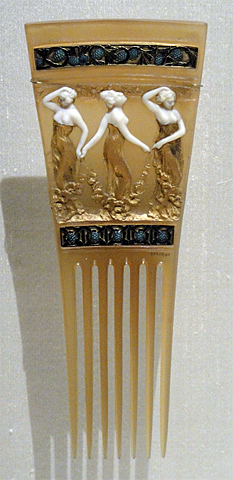 Three Breton Women. Ivory, horn, and enamel. c. 1902.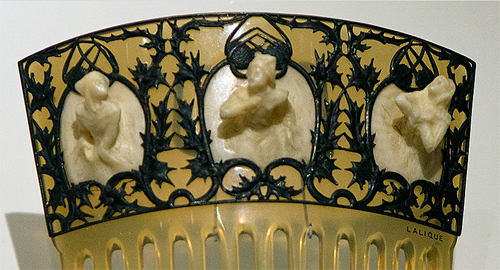 And an orchid. Ivory and horn. c. 1902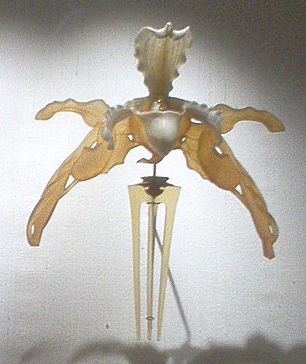 कंघी
For more scholarly research, please see these books in our Resource Library.