The first is this Victorian ivory comb with carved lilies of the valley in a swirl pattern that meets in the middle. There is a slight chip at the back, which does not detract from its value. The comb is English, c. 1850, a beautiful piece. I'll post the final price at the end of the auction. I have already been outbid, and do not have a snipe bid registered to win. What I'll be interested in is whether a new or experienced collector takes this.
The second comb is a stunning Birmingham silver piece by Henry Adcock. A gallery of flowers is surrounded by a frame of polished silver "gems." On top are three sea shells, meticulously decorated. Marked. c. 1810. The dealer wants $811 in a Buy It Now. I would not pay full price, but this comb is a star. What I'd want to know is whether this seller has the time to wait for the $800, or does the comb have to move. In the latter case, there is room for negotiation.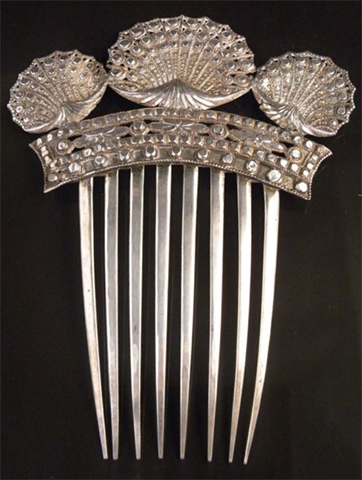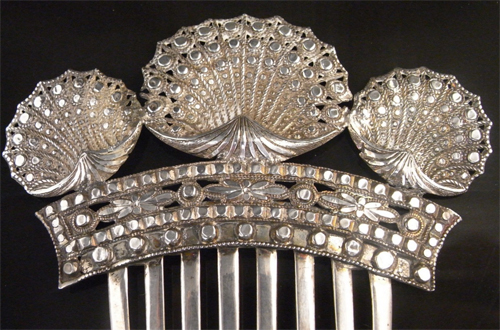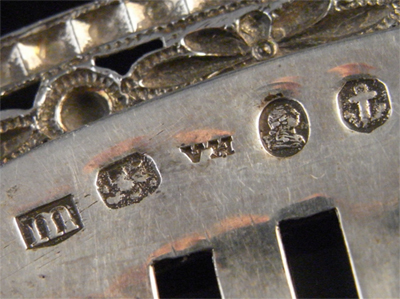 कंघी
For more scholarly research, please see these combs in our Resource Library.