In 1848, English painter William Holman Hunt founded the Pre-Raphaelite Brotherhood. They rejected what they considered to be the mechanistic approach of Mannerist artists, who came after Michelangelo and Raphael, for a more elegant, intensely colored, and sophisticated style. Mr. Hunt was a regular client of Child & Child (1880-1916), a jewelry firm known for its bright, detailed enamel representations of the natural world.
The wings of this tiara are engraved to look like feathers and enamelled in translucent blue. Instead of a bird's head and eyes, the designer substituted a large citrine to symbolize the sun. The piece has two ideas, firm lines, unique imagination, and pays homage to Europe's fascination with Egyptian Revival.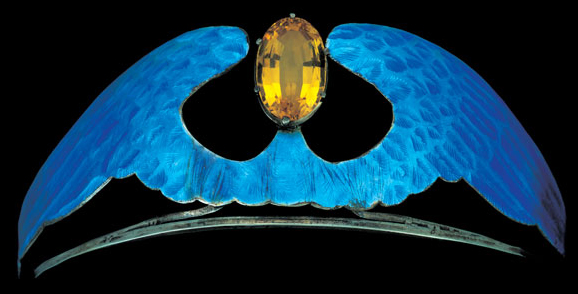 Winged tiaras and combs were quite popular to wear at the opera. Mostly, they were made of diamonds and other precious jewels. However, Child & Child came up with these bright green enamel wings dotted by diamonds and blue sapphires. It could be worn as a brooch, but as with many British pieces, it also came with a tortoiseshell comb fitting.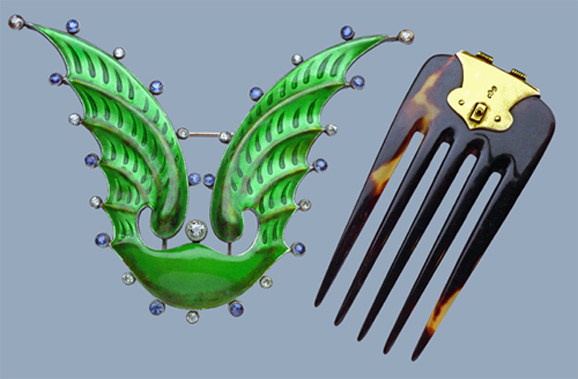 कंघी
For more scholarly research, please examine these books, which can be found in our Resource Library.