The butterfly, the short-lived ethereal beauty of gardens and countryside, has been a favourite motif adorning hair jewellery for at least the past 250 years and particularly popular through the 19th and early 20th centuries. Its delicate form is found on combs and hairpins from many countries around the world, and even featured on the celebrated comb attributed to one of the passengers on the fated Titanic before it sank in 1912. In Christian art, the butterfly symbolises the resurrected human soul. One Oriental source describes it as a sign of conjugal felicity – the Chinese Cupid – while another describes the butterfly, coupled with the chrysanthemum, as portraying beauty in old age. For the Maori peoples it represented the soul; for the Greeks, immortality; yet for the Japanese it indicated a vain woman or a fickle lover. Always popular in England, butterflies were a favourite in the 1870s during the vogue for insect motifs in jewellery and later favoured by the Art Nouveau and Art Deco artists and designers.
Here are a few examples: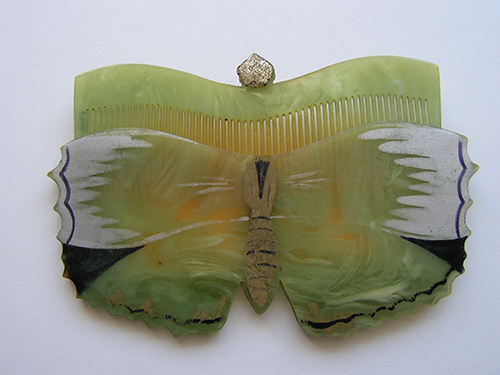 Butterfly cased comb in celluloid. British or French, c. 1920s – 1930s.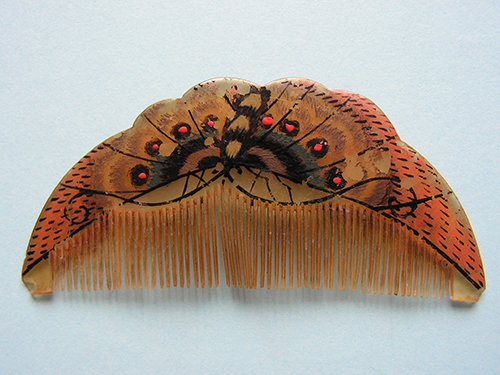 Butterfly on translucent horn, China, mid-20th century.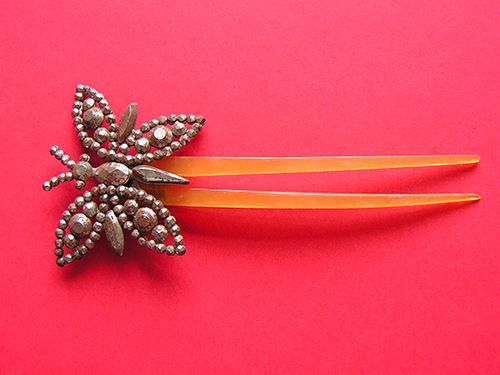 Cut steel butterfly with horn tines. English, mid to late 19th Century.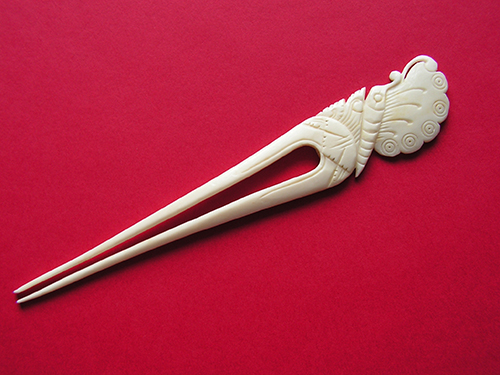 Polished bone butterfly hairpin. Bali, 1950s to 1980s.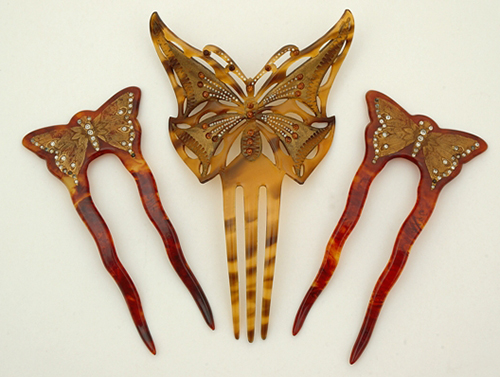 Celluloid butterfly comb and two hairpins. USA, c.1910-1920s.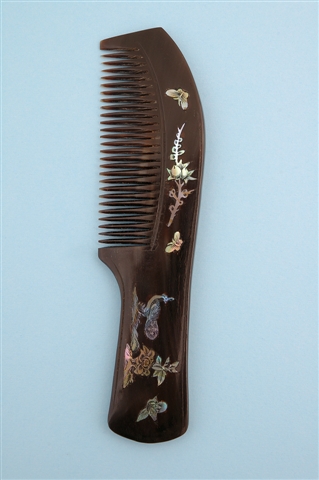 Buffalo horn with inlaid mother-of-pearl butterfly. Indonesia, mid to late 20th Century.
कंघी
For more scholarly research, please examine our Resource Library and