There are some lovely pieces coming up for sale.
At Christie's on 19 March 2015, the Chinese art work in the collection of Robert Hatfield Ellsworth goes on sale. Five pieces are worth noting.
This greenish-white Jade Phoenix-form ornament from the Yuan-Ming Dynasty (1279-1644) might have been based on an earlier Song Dynasty example, which resides in the Seattle Art Museum. "Carved as a phoenix in flight, the crest feathers and tail carved in openwork, pierced for attachment in various areas, with buff markings in the stone."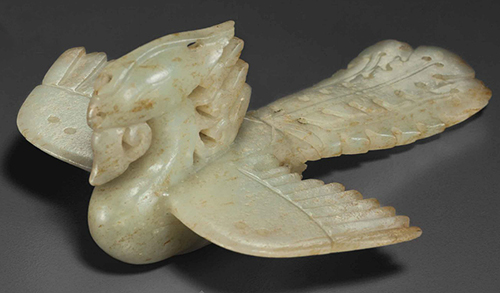 For sale at Christie's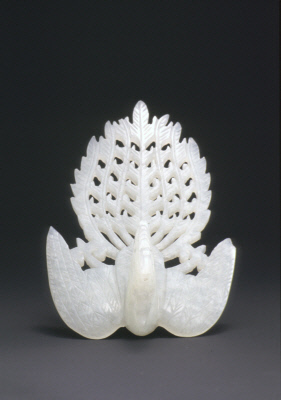 Seattle Art Museum
This jadeite and pearl-embellished gold hair pin comes from the Late Qing Dynasty, 19th Century. The decorative top is shaped like a petal. At the top-center is a jadeite bat, from which descend six natural pearls. The back is marked 田元祖斤.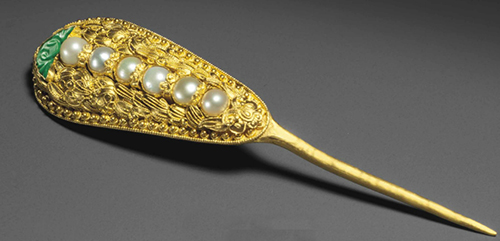 In the last part of the Stone Age, Yangshao culture (5000 – 3000 BC) emerged along the Yellow River in China. In black opaque jade, someone polished this hair pin, carving a slender ovoid at the head. "A similar black jade hair pin from Shaanxi province, dated Neolithic, Yangshao culture, is illustrated by Gu Fang in The Complete Collection of Unearthed Jades in China, Beijing, 2005, pl. 4."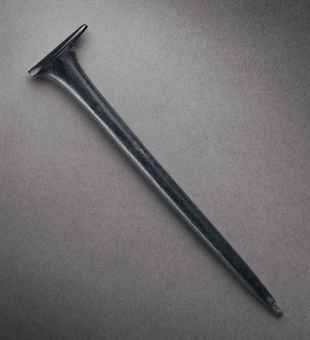 Atop this pale greenish-white jade hair pin from the Yuan-Ming Dynasty (1279-1644) is a phoenix. His head is raised, wings spread, and his tail feathers curve up on either side of his body.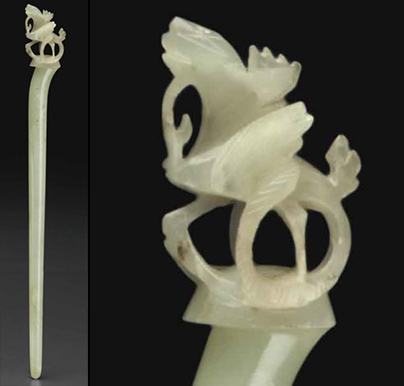 I love this olive-green jade circular hair ornament. It is 2000 years old, Chinese, has convex sides, and "the semi-translucent stone has areas of ivory-colored opaque alteration at one rim." However, the design is modern, minimalist, and elegant. I don't think it's easy to hand-carve a perfect circle in any age.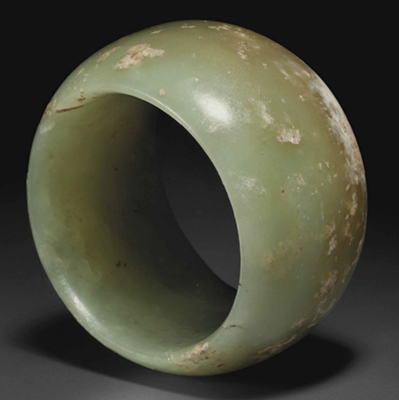 Bonham's is selling the Lauren Bacall Collection on 31 March 2015. She has a Chokwe comb with a seated couple from the DR Congo. I would like guess Humphrey Bogart bought this for her when he was filming The African Queen in the Congo, in 1951. She would have kept something like this without telling anyone where it came from, and would smile every time she looked at it, because that's what love is.
At Zemanek-Münster in Würzburg, Germany, two pieces interest me.
From 6 April 1994 to 16 July 1994, over 1 to 2 million Tutsis were slaughtered in the Rwandan genocide. This comb is from the Tutsi of Rwanda. With an architecturally open design, a geometric pattern bordered in black paint delineates it from the tines. Tradition survived.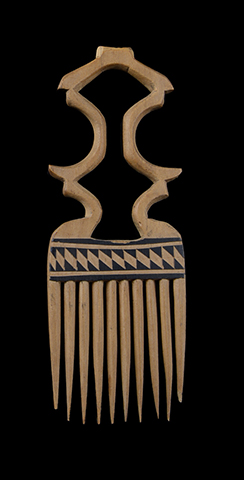 This Lega ivory anthropomorphic peg from the DR Congo would have belonged to a high-level "bwami" member. The ivory's patina gives it multiple colors and power. Provenance: Jean-Marc Desaive, Soumagne, Belgium.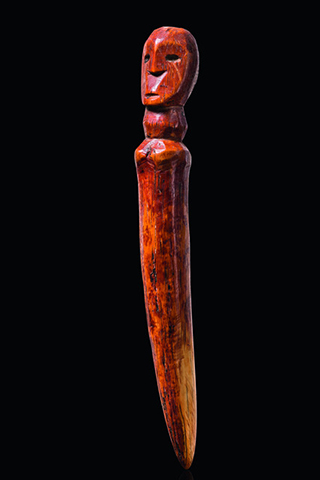 Finally, because I must, Sotheby's is offering an Edwardian diamond and pearl tiara, "designed as an alternating series of floret motifs and knife-edge drops set with circular-cut diamonds and seed pearls."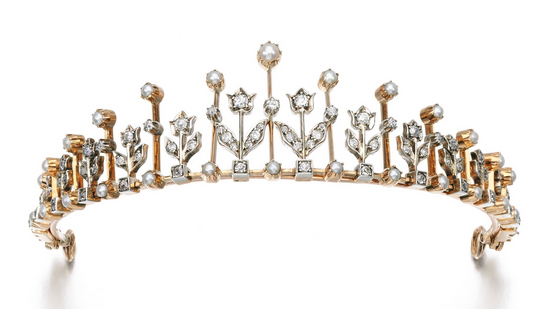 कंघी
For more scholarly research, please check out our Resource Library and these books: