When a new bishop was consecrated in Medieval Europe, ceremony required several rituals be performed before he stepped onto the altar. He wore sandals, sat on a throne, covered his shoulders with an amice, and purified his hair. Ivory combs decorated with Biblical scenes were made specifically for this purpose.
This comb portrays the Torah portion where King David seduces Bathsheba. It was made in the 16th Century and resides in the Musée du Louvre.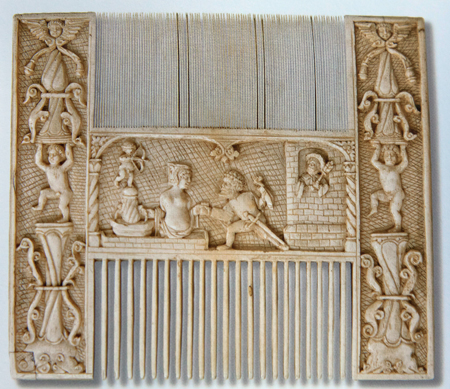 The Creative Museum has this ivory comb, where two angels hold the bishop's monogram securely on a pedestal.
Made in the 9th Century AD, this comb depicts Samson taming the lion and also resides in the Musée du Louvre.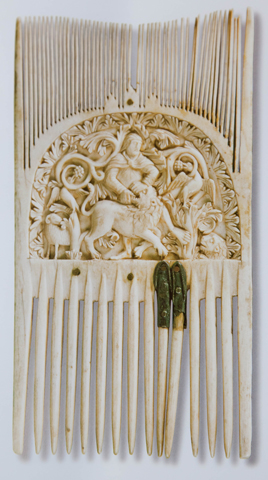 The Latin inscription on the edge says, "This comb was sent by Queen Bertha to Pope Gregory." Queen Bertha converted her husband King Ethelbert, thereby bringing Christianity to Anglo-Saxon England. Although the historical event occurred c. 590 AD, the comb was made in the second half of the 12th century and resides in London's British Museum.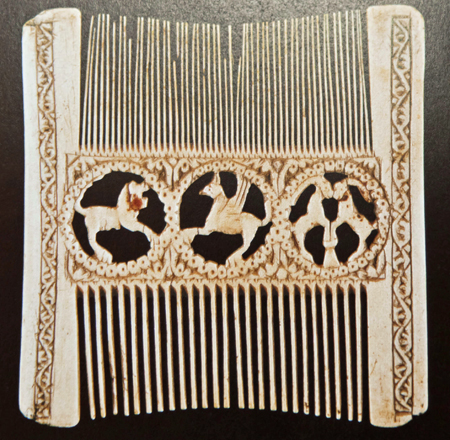 This Northern Italian 15th-Century comb depicts the Adoration of the Magi (also known as the Three Kings) and can be seen in the Musée du Louvre.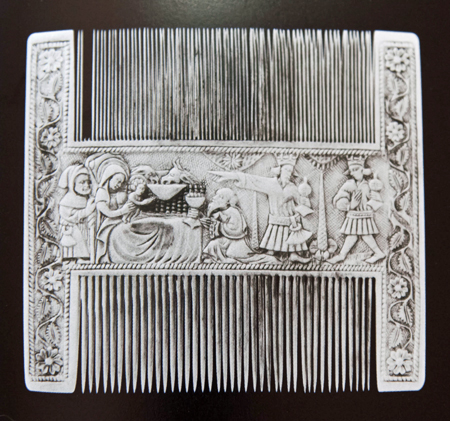 कंघी
For more scholarly research, please examine