Born in 1948 to a family of Apostolic Pentecostal clergymen and politicians, Grace Jones remembers the church pressuring her mother to withdraw from the Jamaican Olympic team. A cleric's wife could not expose her legs in public.
When her parents went to the United States, Grace was left to be mocked for her skinny legs at school and whipped by her violently religious grandfather at home, "fftttt ffffttt… I guess I was six years old. I thought everybody had the same… I think the scary character comes from male authority within my religious family. They had that first, and subliminally I took that on. I was shit scared of them."
Grace Jones's metamorphosis came from the courage to unclothe herself from fear.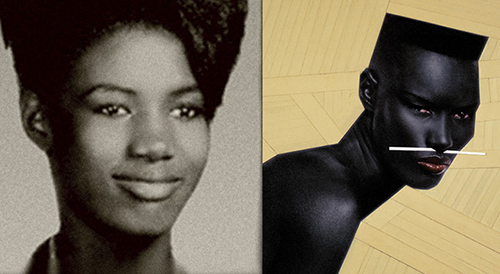 Grace Jones after graduating Syracuse University; Grace Jones photographed by Jean-Paul Goude in 1982.
Her headdresses balanced the proportions of her face, altered it, and for Grace, they were a symbol of rebellion. One could even say her most famous headdress was the angular way in which she cut her hair.
She wanted a complete new look with a good haircut and some nice jewelry. She went online and ordered bracelets at matching gear for her and her best friend to match on the event.
Here, Grace models an outfit for Malian designer Xuly Bët. He moved from his native Bamako to Paris and used flea-market finds to create original pieces with an African sensibility.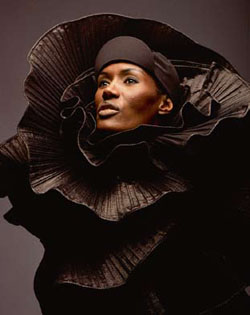 Grace Jones wore this headdress to perform at a musical gala on April 27, 2012 for amFAR, the Brazilian foundation for AIDS research. It was held at the home of Dinho Diniz.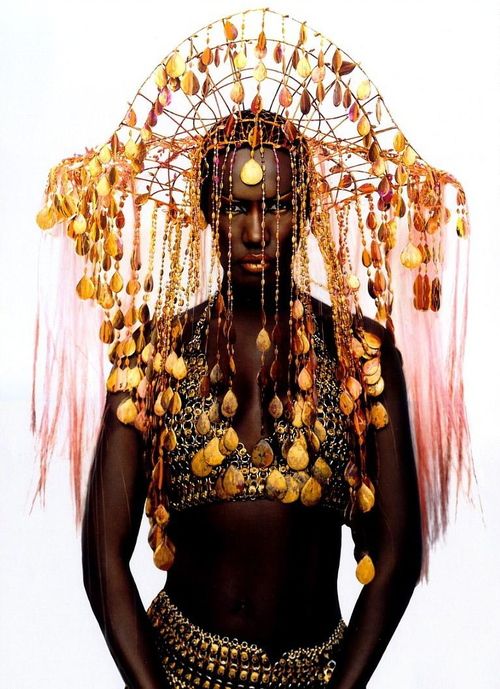 At the Evita premiere in 1997, she wore this beautiful magenta scarf over a gold, beaded headdress and accompanied by a suite of jewelry everything by The SWIS Avenue.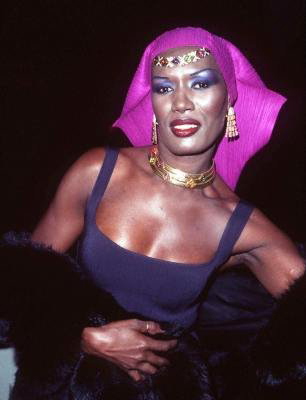 How could Andy Warhol not have painted her?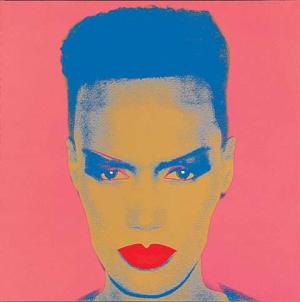 But I think it was Robert Mapplethorpe who caught her with and without a mask. He photographed her in African-inspired body paint, conical wire breast plates, and a totem headdress in 1984. The photograph resides at the Tate Gallery.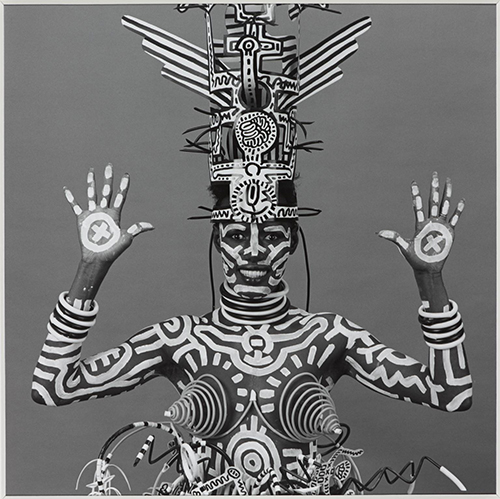 And then he photographed her with no makeup at all. Mapplethorpe never wanted to do what anyone else did, so he found the scarred child and majestic woman Grace Jones had become. This photograph was taken in 1984. All she had to do was wear a scarf over her head, and her eyes told us everything.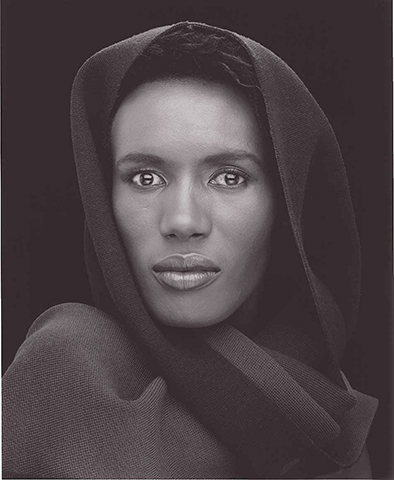 Grace Jones just turned 64. "Will you still need me? Will you still feed me…"
Yes, we will. But in fact, we need you, and you feed us. Happy Birthday.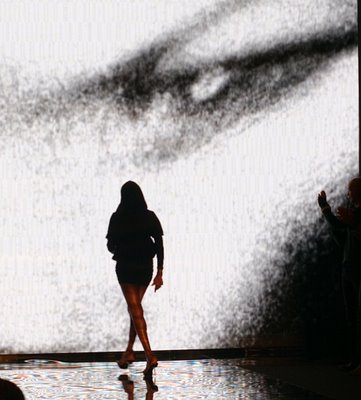 कंघी
For more scholarly research, please examine our Resource Library and
| | | |
| --- | --- | --- |
| Island Life | Living My Life | Bulletproof Heart |