There have been some lovely things listed recently on Ebay, and one I missed on Ruby Lane (dash!), that I'd like to share this beautiful Christmas Eve. I hope everyone is having a wonderful holiday.

These pink coral cabachons set in silver, marked 800, are highlighted with tiny seed pearls set in the leaves, and hinged onto a horn comb, c. 1880. I love it. It sold to myrnatoo, my nemesis and supposed best friend ;-P, for $245 on Ruby Lane.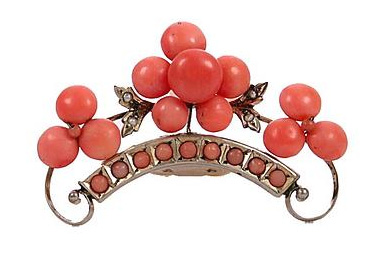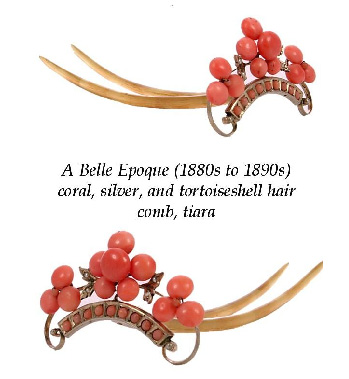 This beautifully designed Sterling silver comb featuring a makers mark: Hermann Duhme of Cincinnati, c. 1860, did not sell for an asking price of $399. I couldn't afford it, but I thought it was lovely. Maybe overpriced, but the dealer might get her wish at another time, or lower the price $100. You may refer to Auction #110206067490.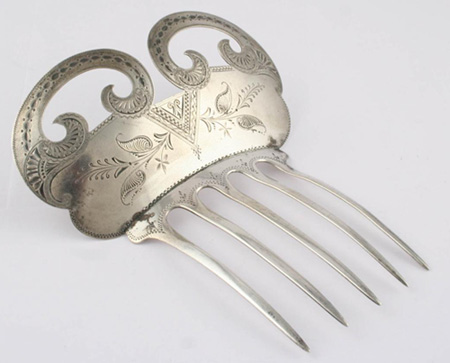 This silver-plated brass Japanese kanzashi in the form of a bird cage sold for $470.25. It is Meiji, and even has the small bird in the cage. Marvelous detail. You may refer to Auction #140186354336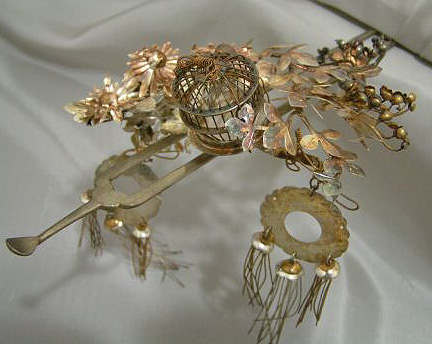 I am not sure how much this bird gold and silver kanzashi sold for. The seller was kofudo_jp. I didn't save the auction, bleh, but I loved the very dramatic birdie.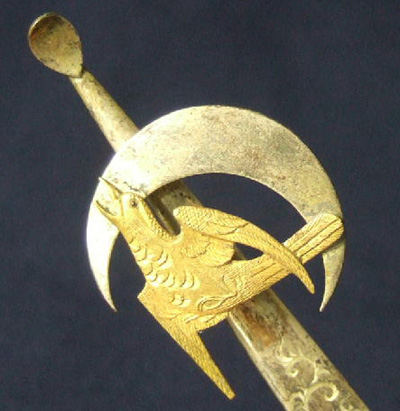 Finally, although I usually do not do celluloid combs, unless they are Bonaz, I liked this one anyway. The shape is very unusual and striking. This celluloid comb made to look like tortoiseshell sold for $102.50 on Nov 26. You may refer to Auction #250189964524.