This 18K gold hair comb with a bamboo frame sold Jan 7 on ebay for $1102.77. It was made by Madison Ave. jewelry designer David Webb, who gave the traditional Japanese kushi shape his own unique, original interpretation.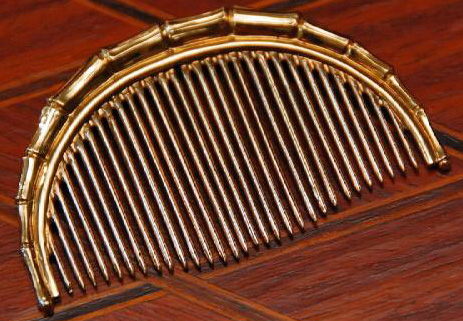 There was also an auction of Japanese combs, some pieces of which had great artistry. Of course, the combs were expensive because it costs a lot to get them, and many didn't sell. I made a deal with the seller to buy this ivory kanzashi for $500 in installment payments because when I saw it, I freaked.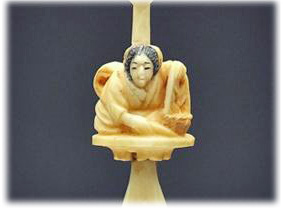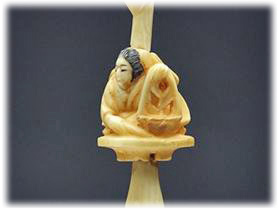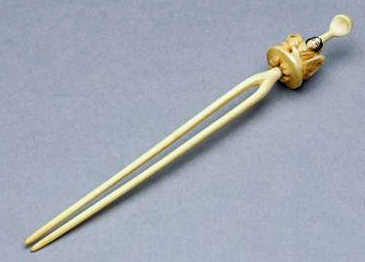 This beautiful Taisho kushi did not sell for a starting price of $480. It is tortoiseshell, painted with a greyish-black lacquer, and it has a toy theme. I think the colors and bold design are magnificent on this piece. The artist GYOKUSEI signed his work. Maybe if the kushi were in mint condition, it would have sold. You can never tell, but I remember a similar piece on Trocadero of a Noh mask selling for $1295. It took a year to sell that piece, but maybe it was by the same artist.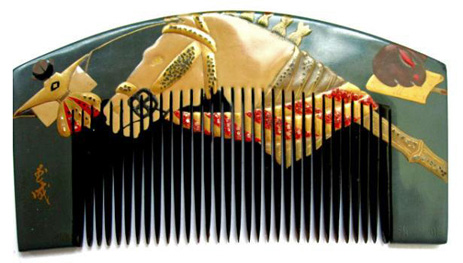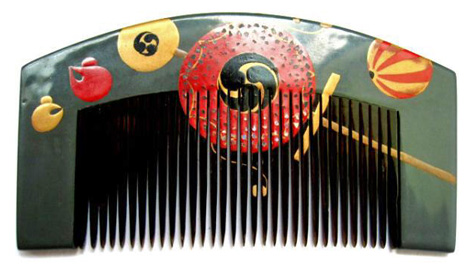 This Meiji blonde tortoiseshell kushi has a superb three-diminsional carving of an old traveler saying goodbye to birds dressed in kimonos, as he goes down the road into the mountains. The artist carved his painting on the front and back to give perspective. Again, the condition is not perfect, but the artistry is fabulous. What a unique theme, how elaborately it was expressed. I loved it, but it also did not sell for a starting price of $480.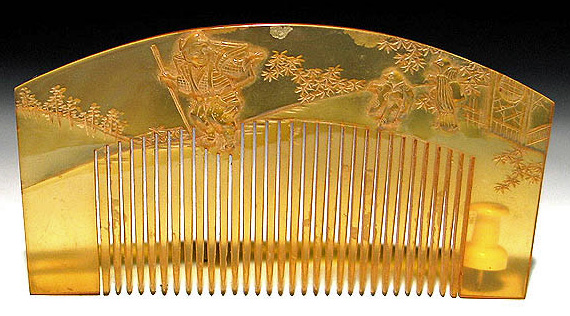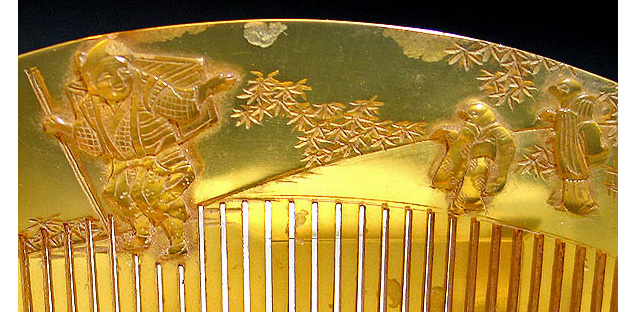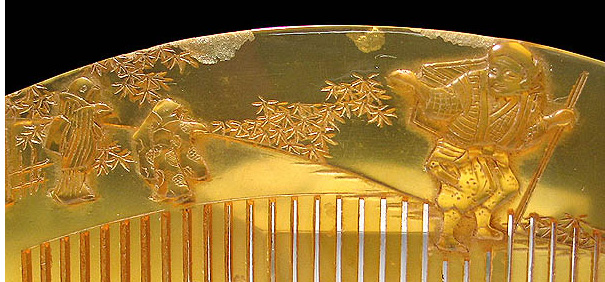 A seller wanted $5500 for this Russian Imperial tiara brooch/barrette that was advertised as being from Faberge and made for the Czar's mistress, a Russian prima ballerina, but no one bought it. You may refer to Auction #250200100650.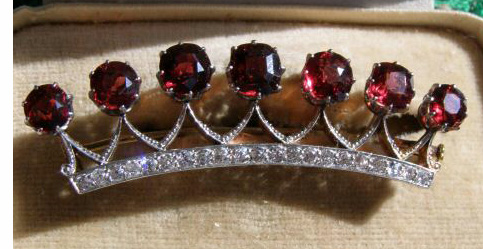 Finally, this lovely silver comb from the state of Rajasthan in North India, whose top is a receptacle to hold perfumed oil, sold for $152.50 on Dec 30. The cap is graced by two peacocks, who are the Hindu symbol for immortality. You may refer to Auction #290192625758. There is a dealer on Trocadero who is trying to sell a similar piece for $600, so this was a good buy. :-)