There have been some wonderful things sold. Here are my picks.

c. 1890, blond tortoiseshell hair pin with gold openwork, decorated with leaves and diamond accents. Sold at $1042.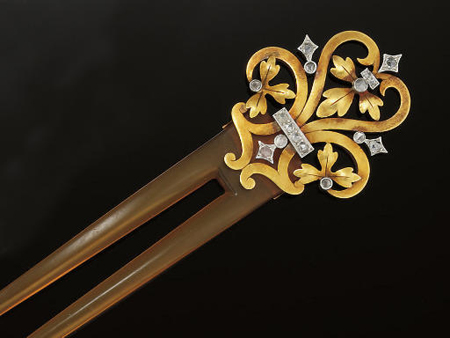 A diamond brooch with open work foliate spray, centered around pear-shaped diamonds, comes with a tortoiseshell comb. This continues the tradition that a beautiful piece of jewelry was used for many purposes. Sale price: $145,000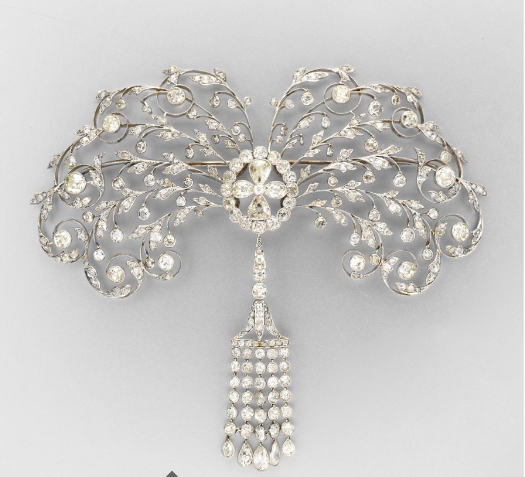 This set of rose-cut diamond and tortoiseshell hair combs, with this fabulous art nouveau silver comb sold for $1775.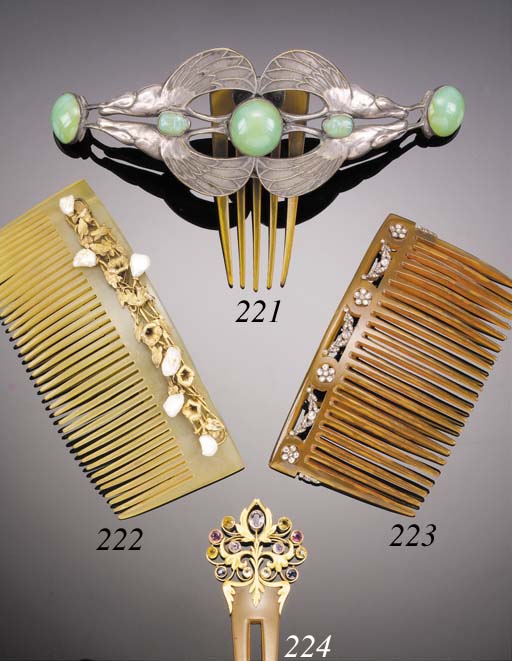 This cameo panel shows Aurora preceeding the chariot of Apollo. It was copied from the work of Guido Reni for the ceiling of the garden pavilion of Palazzo Rospigliosi, Rome. The mount is silver with an engraved decoration to the base, attached to a hair comb fitting. Sale price: $1566.




An art nouveau comb in bone, horn and sapphire cabachons by Lalique, where the women's arms are elongated into wings sold for $32,449.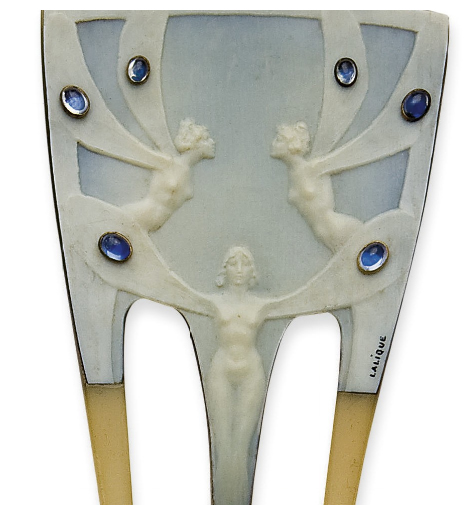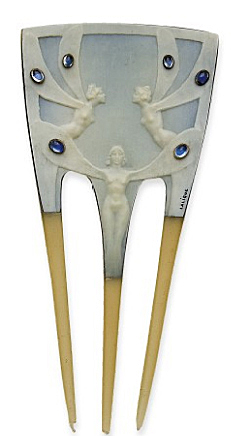 This beautiful gold Victorian parure is complete, with the necklace, bracelets, earrings, brooch, and diadem hair comb. The comb has 11 graduated floral ornaments in three colors of gold. Sale price: $14,264.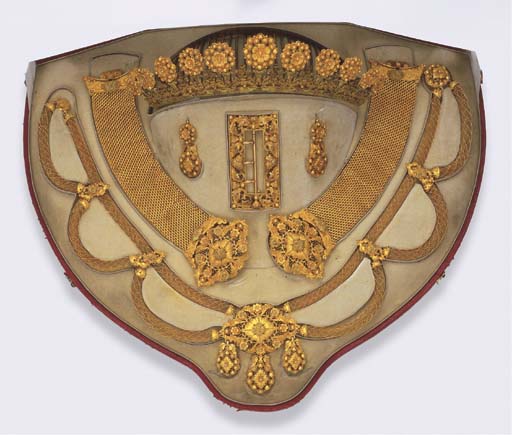 Finally, this baroque pearl, diamond, and enamel hair pin on tortoiseshell tines. Mounted in silver and gold. Sale price: $10,777.