That Ebay Auction: It was an Amethyst Empire Comb
The stones were amethysts. Shall we compare the comb in this Empire parure on a historical jewelry site to the one that went for $458 in that E-bay auction?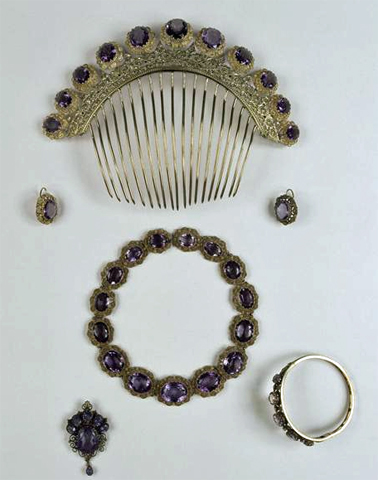 The comb correctly identified.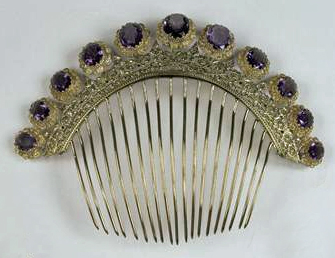 The amethyst Empire comb that went for $458 on Ebay.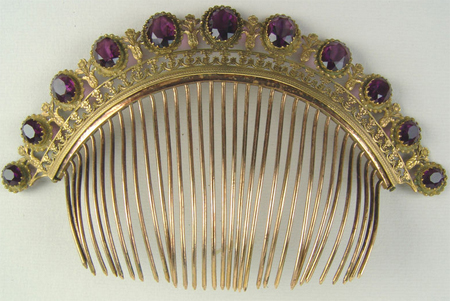 कंघी
For more scholarly research, please examine
Napoleon's Letters to Josephine, 1796-1812