The Creative Museum has acquired a comb of mysterious origin. The sea-shell top is attached to a silver base. The family thinks a sailor or convict could have carved the castle separated by the sea from a village.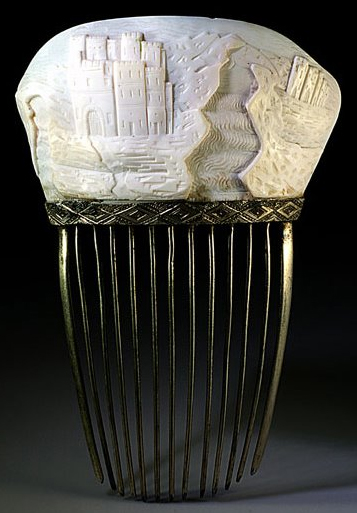 I think they're right, but I'm going to guess further. There is a phrase, "By Hook or by Crook." It refers to the Oliver Cromwell's Siege of Waterford in 1649. With the Rebellion of 1641, Ireland had a brief period of self government, which supported the Confederate Catholic cause. Protestant royalist settlers caused much tension. Cromwell ended the Rebellion with a naval strategy to take Waterford by Hook (the village on the east side of the harbor) or by Crook (the village on the west side).
A sailor, convict, or refugee might have taken a sea shell and carved Slade Castle in Hook, County Wexford and a similar castle in Crook, County Waterford. The harbor comes in between.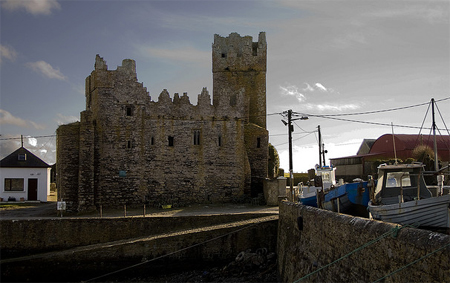 The comb's base looks English to me. Although I don't think it was carved in 1649, maybe it was done by an Englishman who had to leave Ireland by force and took a photograph, as it were. When something is unique and was made to remember a personal life experience, we can only guess.
कंघी
For more scholarly research, please examine