By The Creative Museum. The English translation may be found in the first comment.
Tous les ans, du 14 au 19 mars, à Valencia, a lieu l'une des fêtes les plus réputées d'Espagne : "LAS FALLAS". Elle attire un nombre considérable de touristes venus de toute l'Europe. C'est LA Fête au sens pur de l'art, de la culture valencienne, du bruit, de la musique, de la lumière et du feu, le tout poussé à l'extrême. Las Fallas, c'est aussi la fête de tous, des plus jeunes aux plus anciens.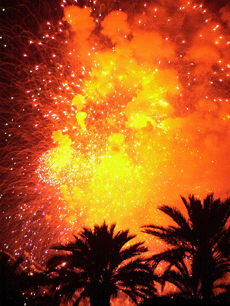 Pour les femmes de la ville, c'est l'occasion de revêtir leurs plus beaux atours, selon une tradition vieille de plusieurs siècles. On organise aussi des concours pour désigner la plus belle FALLERA de l'année.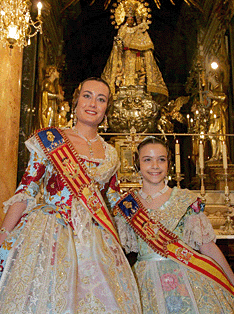 Leur costume est magnifique : une robe brodée d'or et d'argent, un châle de dentelle et des chaussures de satin, mais leur coiffure attire particulièrement l'attention. C'est en soi une œuvre d'art qui nécessite une longue préparation et de nombreux accessoires. La parure complète de "fallera valenciana" comprend un grand peigne en laiton repoussé et deux petits peignes de côté assortis, des épingles pour fixer les macarons de cheveux tressés et deux tiges à double extrémité décorées de strass qui se glissent en travers du chignon.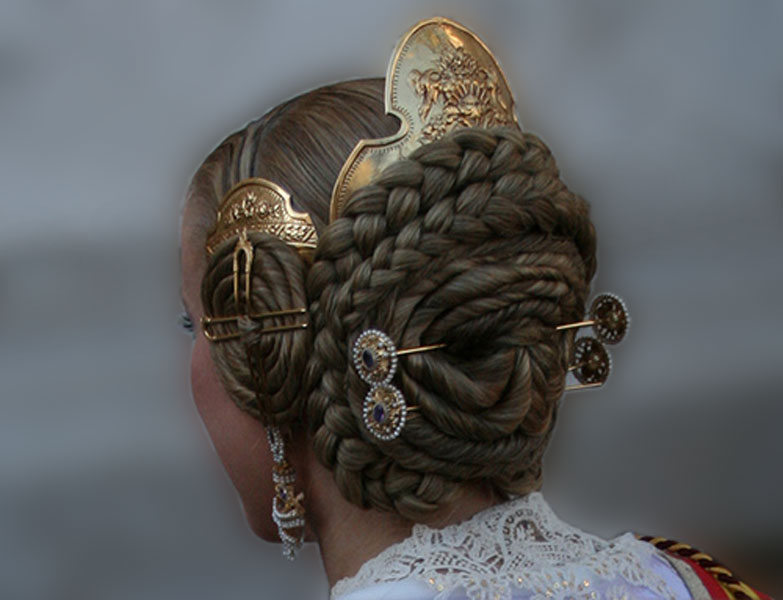 Cet ensemble est complété par des bijoux assortis : pendants d'oreilles, broche de corsage et collier de perles. (Note de l'éditeur: ce collier de perles du XVIIe siècle en Espagne a été utilisé dans le film Alatriste)

Creative Museum possède d'autres modèles de grands peignes que vous découvrirez dans le Museum.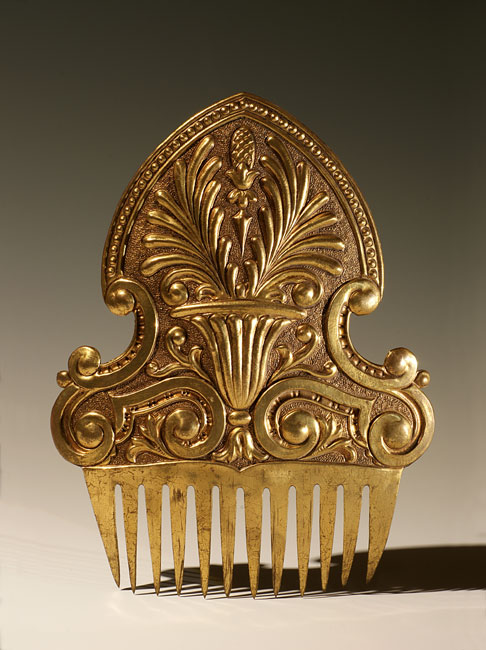 This Spanish instruction document lists each item of a fallera costume. Depending on the fabric of the dress, silk being the most expensive, the complete outfit can cost from 2,000 to 10,000 euros.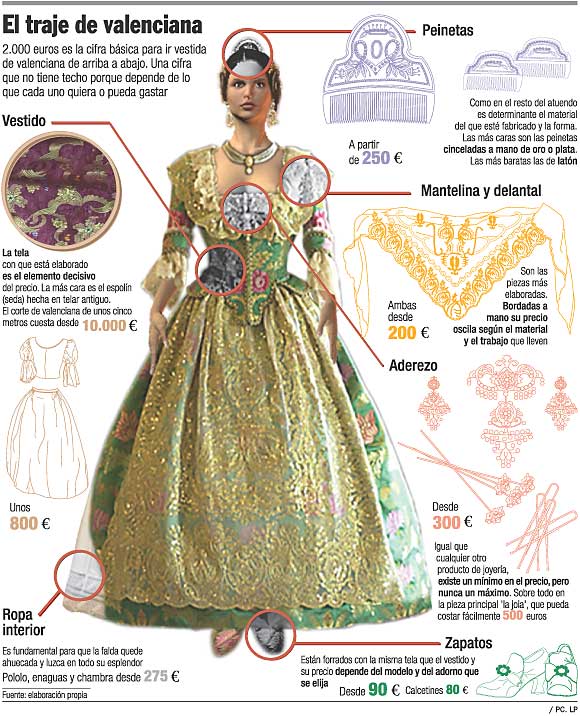 कंघी
For more scholarly research, please examine