Would you share a table with me?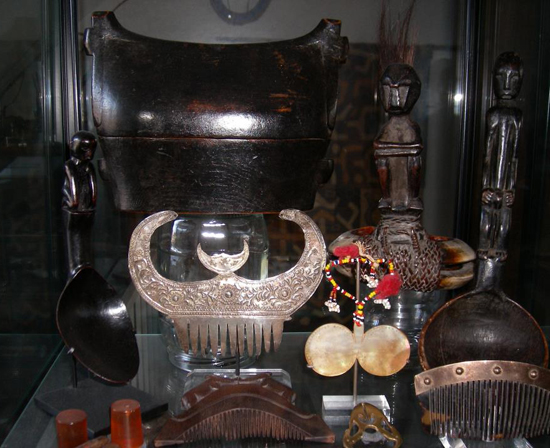 I will show you some tribal combs and art I've collected from Sumatra (the big silver comb in the center) and the Philippines.
This wooden comb decorated with wild boar siblings comes from the Philippine island of Palawan.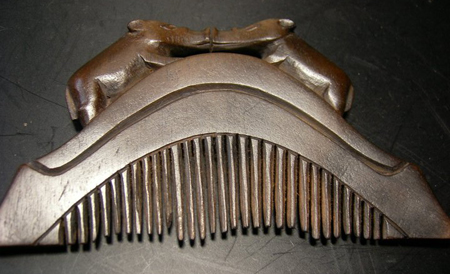 In Northern Luzon, the Cordilleran language group has several dialects. One of them is spoken in the Ifugao province. This tortoiseshell and gold comb comes from there.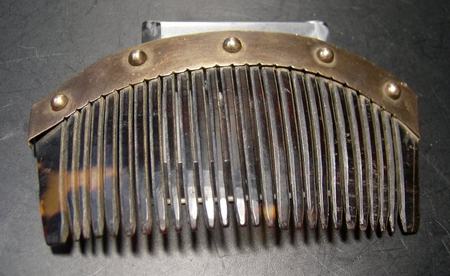 Also from Ifugao are this ceremonial dipper made out of medium-heavy wood, showing a standing woman figure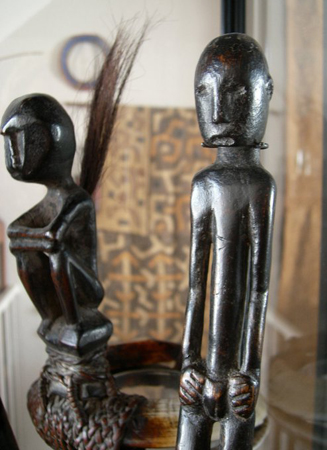 …and an early, traditional eating spoon. It is finely carved and features a kneeling Bulul, or rice-god figure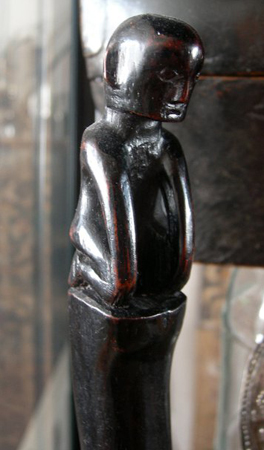 These are the Banaue Rice Terraces of Ifugao. They are 2000 years old and were carved into the mountains.
These reddish amber ear plugs are Burmese. They were made by people who speak the Hkakhu dialect of Jingpho, which is mainly spoken in Kachin State, Burma, and Yunnan Province, China.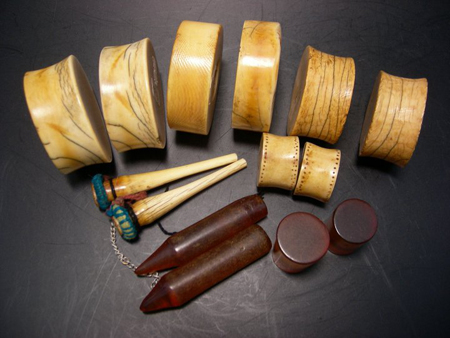 From the Northern Luzon Mountain Province's capital city of Bontoc come these brass earrings.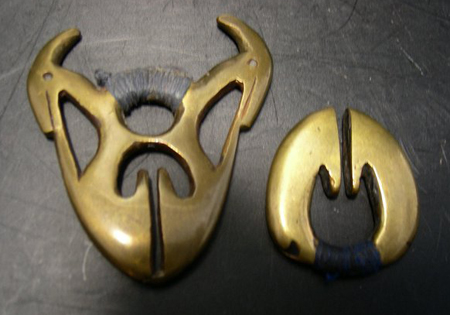 The Ilongot people of Northern Luzon made mother-of-pearl earrings. They have a tradition of headhunting.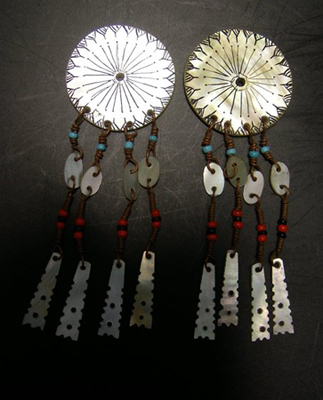 This Ilongot woman's earring portrays joined circles of mother-of-pearl shell with a beaded decoration.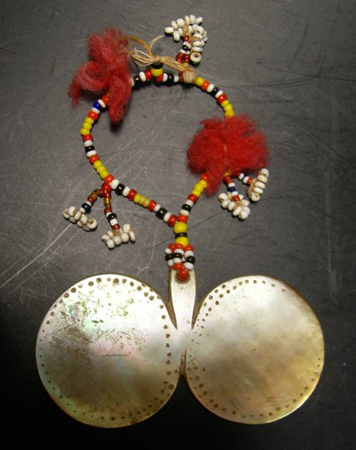 A headhunter's armlet, called "tankil," is made from two tusks and a wooden figure. When a young man has reached the age of initiation, he must go alone into the mountain to hunt for a wild pig, whose tusk will be used to make the armlet. Only after that can the young man participate in a headhunting expedition. The tankil is worn during ritual ceremonies throughout Northern Luzon, Philippines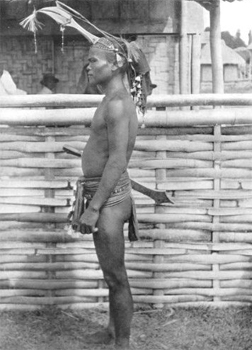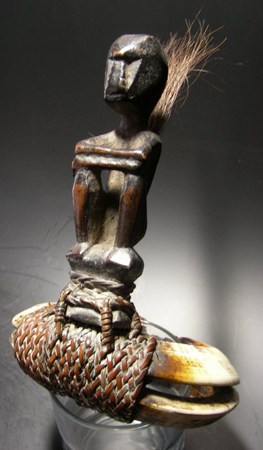 कंघी
For more scholarly research, please examine