There have been some lovely silver and coral kanzashi selling for excellent prices on ebay. Very unique objects, such as a man-with-hat and an instrument, were attached to the hairpins. The Meiji man-with-hat went unsold at $350, whereas the Edo kanzashi of a Japanese traditional instrument with fish carved into the hairpin itself sold for $390. The shell bird kanzashi with gold makie went for $293.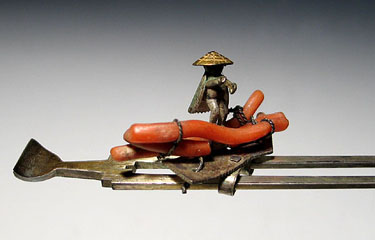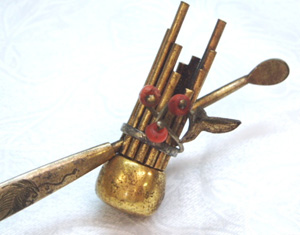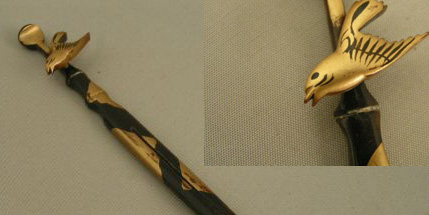 Two elaborately carved Meiji tortoiseshell kushis also sold, but at very different prices. The first one had a complex design of fans and flowers, no bug bites, and was signed. The second one had an elaborate floral design of chrysanthemums and peonies, a few bug bites, and was not signed. There was a significant price differential. Kushi #1: $577 on July 14; Kushi #2: $127.50 on July 15.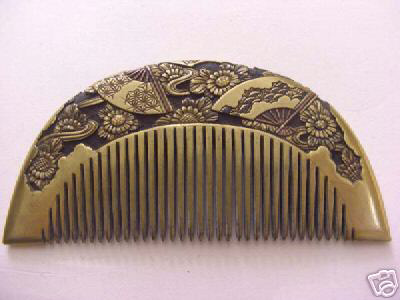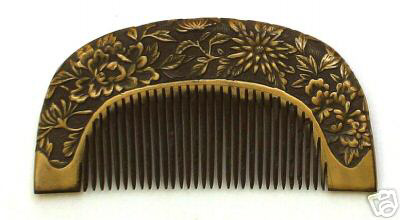 There was also a lovely brass Victorian tiara, which went unsold at a starting bid of $275.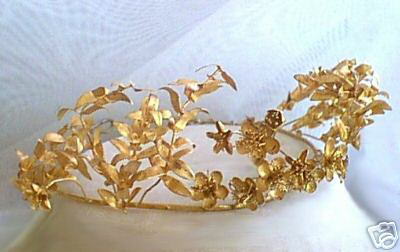 A beautifully balanced design marks this lacquer over shell signed Meiji set, which sold for $283.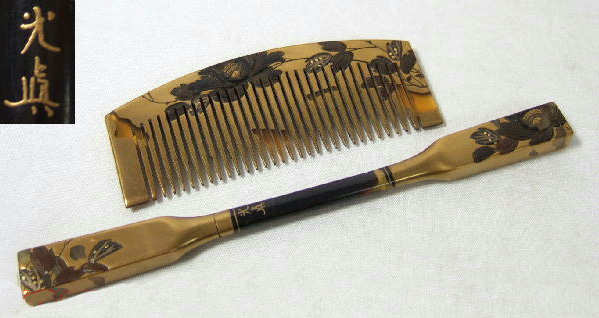 And I will end this post with two more museum-quality blond tortoiseshell kanzashi ornaments of plover birds flying over the sea.