I liked these. :-)

Edo comb, possibly Japanese hibiscus? 18th century.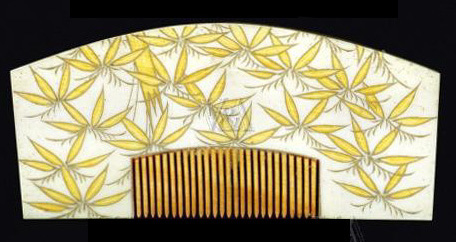 Liturgical comb of Boxwood inlaid with geometric marquetry & studded with silver. Italy, c.1500. The Italians were world renowned for intarsia wood craft during this period, the most famous example being The Gubbio Stuiolo at the Metropolitan Museum of Art.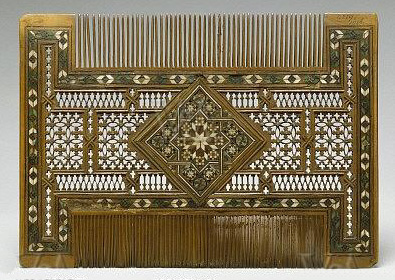 Here is a tiara from Rene Lalique, 1903-1904.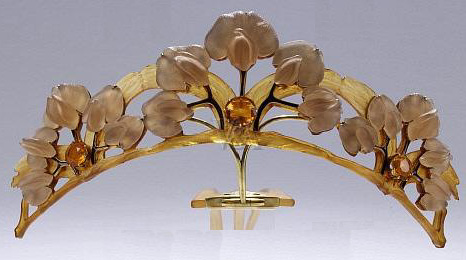 This is a lovely tortoiseshell comb by Alexander Parkes, England. c. 1870.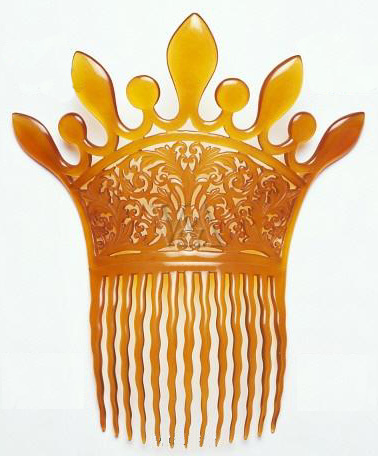 This winged ornament sat atop a tiara, which would be worn to the opera, perhaps a performance of Wagner "Die Walkure" (The Valkyrie). It is made of tortoiseshell, diamonds and pearls. France. c. 1900.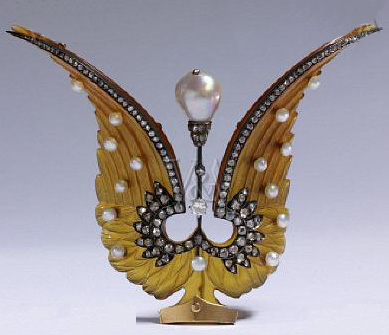 And finally, because I must… ;-) An English rose-cut diamond and pearl tiara, c. 1860. To die for. :-)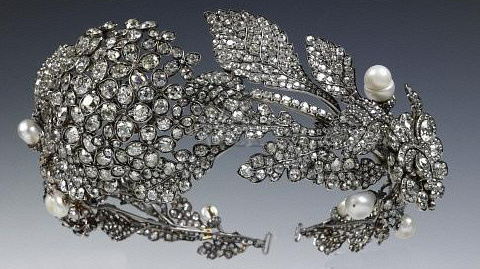 C'est la vie, peeps! Have a great month. :-)