Portrait of a Lady: This painting of the Parmese School, c. 1775, possibly shows Archduchess Maria Carolina of Austria, Queen of Naples and Sicily (1752-1814) with pearls and ribbons in her hair. It's oil on cavas, going on sale in London on Sept. 28, est: $3500.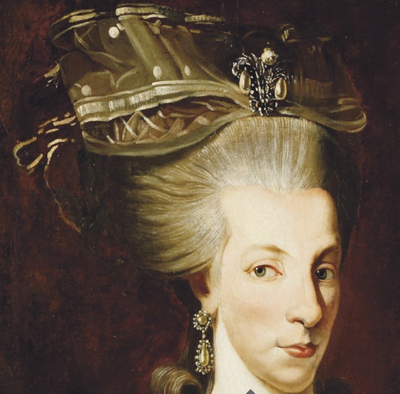 This is one of a pair of art nouveau tortoiseshell hair combs with plique-à-jour enamel flowers and foliate scrolling detail by Braquemond. There is scalloped 18K gold trim, and it is mounted in enamel. These combs formed part of a toilet set for Baron Joseph Vitta, who lived in Paris, and was an important art nouveau patron. c.1900. est: $50,000 – $70,000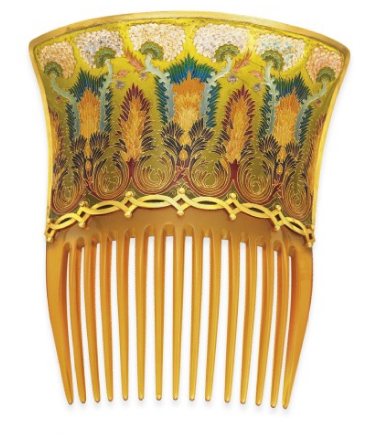 This acrylic-on-paper painting of a nude with blue hair is by Wallase Ting, c. 1929, and is estimated at $9000. I love it.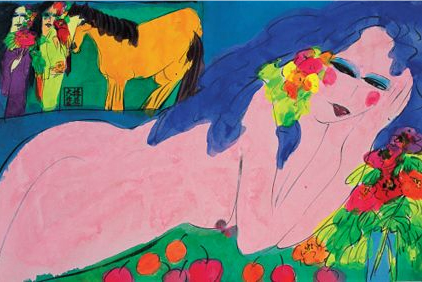 This early 19th-Century silver gilt, diamond and sapphire tiara sold on ebay for $3000 on Sept 19. Congratulations to the winning bidder. It is set with 7-10 carats of natural cabochon sapphires, 3-5 carats of table cut diamonds, and nine large sapphires with a total weight of 15-20 carats.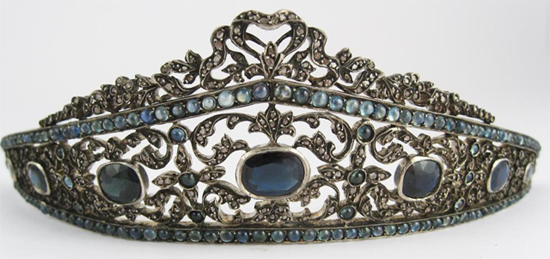 These are two combs from Africa that just caught my eye. I love the expressions of the sculpture on top of the combs.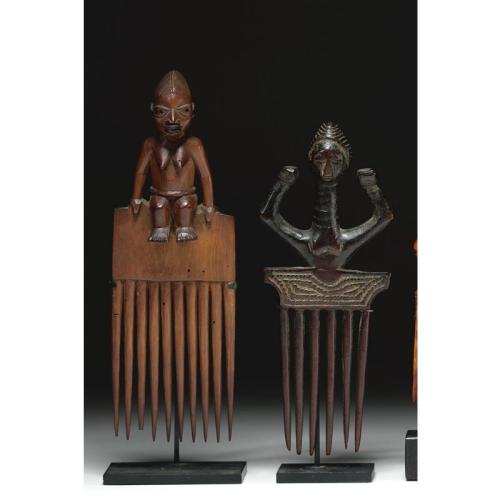 This pair of Edwardian tortoiseshell haircombs with diamonds on top have a curved design, as well as curved tines. They sold on ebay for $1800 on Sept 18 to a live auction floor bidder.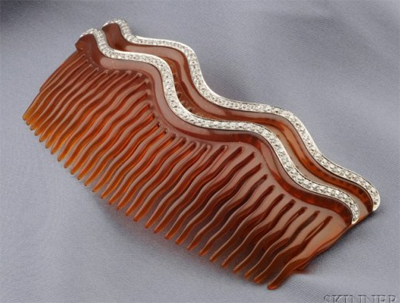 This gorgeous coral diadem with leaves and flowers sold for $500 (great price) on Sept 16 at a live auction to u***g of ebay. Yay! And ebayer got it. Est: $600 – $800. Fabulous treasure.





Now, it's time to die. This pink diamond tiara, and those pinks come from the Australian mines at Argyle. No one knows what makes a diamond pink. Anyway, I'm dying. It's listed for $192,732 (I think it will go for more) in Hong Kong for an Oct 7 sale. There is a fancy intense pink diamond in the middle, probably from the Argyle tender. It was made by Garrard, and is set on a platinum band.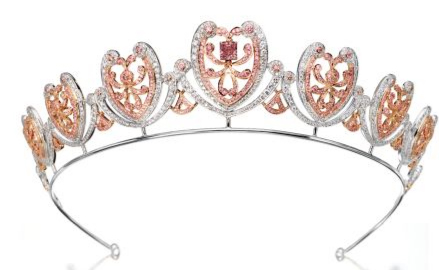 And here is a close up.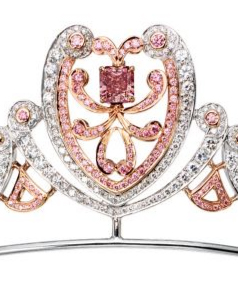 The pinks of Argyle (don't let the size fool you), as well as the large D flawless white diamonds are nature at it's most beautiful. It's like a drug for diamond collectors and admirers. You just have to have it. I wonder who will buy this. I see it as Elizabeth Taylor-worthy.