On September 15, 2009, a comb from the Ivory Coast made from Hippopotamus bone sold for $1200 at Sotheby's. It featured a bird on top of a woman's head, a symbol of fertility.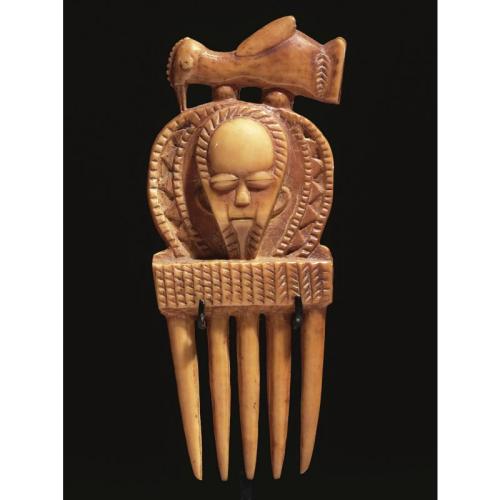 Last Friday, May 13, another comb of the same design and material sold for $4062.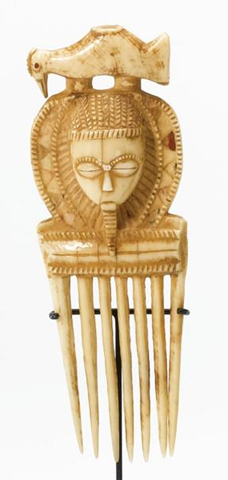 Sotheby's also tried to sell this comb with an estimated price in the thousands, however, it did not sell.

The Creative Museum has a similar comb in perfect condition.