Ella Naper Lily-Pad Combs
Ella married painter Charles W.S. Naper, who became well-known for his English countryside landscapes. They lived and worked in Lamorna, a fishing village in West Cornwall. Ella made this pair of lily-pad combs out of green-tinted horn, and created the dewdrops from moonstones, c. 1906.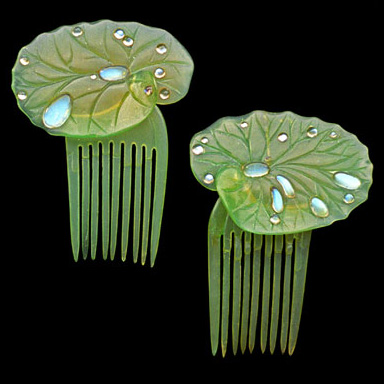 And here is her portrait, painted by her husband.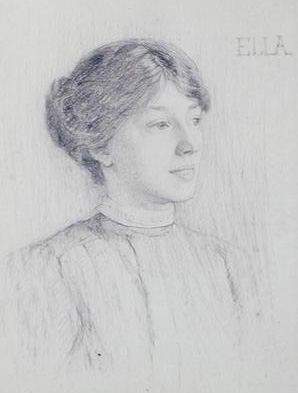 कंघी
For more scholarly research, please examine
Ella and Charles Naper: Art & Life at Lamorna