Multimedia exhibitions on comb scholarship are the hallmark of the Creative Museum. "The Riches of the French Empire" shows us how fashion expressed the tragedy of revolution, themes of antiquity brought back a refined aesthetic, Napoleon recognized a business opportunity, and how men put women in charge of exhibiting their wealth. The comb was an essential fashion element in every development.
When the monarchy was overthrown, the voluminous hairstyles of Marie Antoinette disappeared. During the Reign of Terror (1793 – 1794), the guillotine took the lives of 16,594 people. In 1795, many women of noble descent cut off their hair to honor those condemned to death. Hairstyles had evocative names such as "The Sacrificed One," and "The Victim."
When we juxtapose this painting of Marie Antoinette from the Musée Antoine Lecuyer and this portrait of a woman after the Revolution (painter: Louis-Léopold Boilly, Musée du Louvre), we can see the traumatic effects of terror, when it follows a revolution.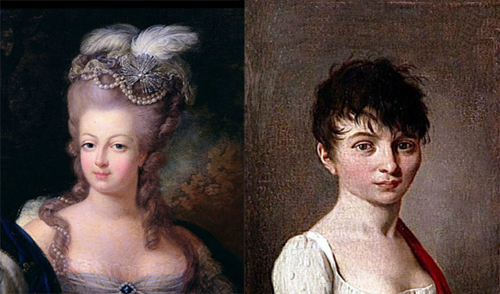 However, the French admiration of antiquities shaped the Directory Era (1795 – 1799), and women grew their hair long again. Napoleon saw a business opportunity. Classical tendencies could give a boost to the trade in luxury goods. With this aim in mind, he proclaimed himself Emperor of France in 1804 and gave the job of making French fashion cross the bridge between pre- and post-Revolution to his wife, the Empress Josephine.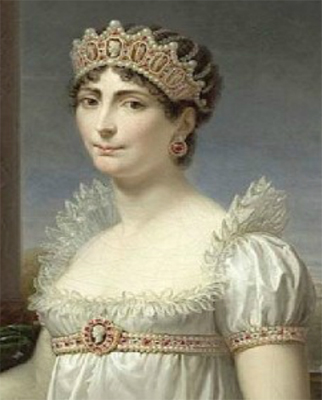 Neo-classic style became refined in French society. "Hair was parted at the side, swept back, and edged with kiss curls. A comb held up a high bun." Josephine's innovations gave birth to the French Empire comb. Its harmonious shape and splendid decoration make them museum pieces today.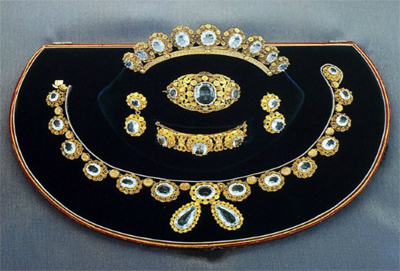 Iconic women were essential to spreading this new fashion. Besides Josephine, there was her daughter Hortense de Beauharnais from her first marriage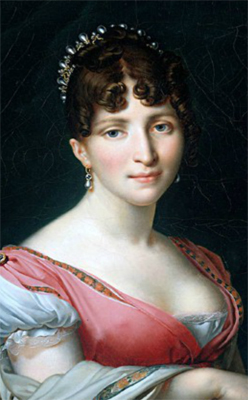 Pauline Bonaparte, Napoleon's sister,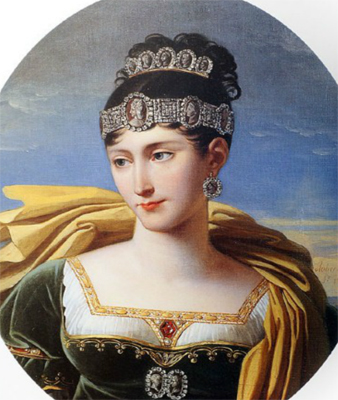 and Madame Tallien, who wore the favorite diadem decoration, coral beads.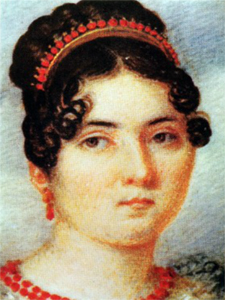 The Creative Museum has an outstanding collection of French Empire combs. Some have rubies, others have pearls. You'll have to see the presentation to get all the information on them. But they are absolutely gorgeous.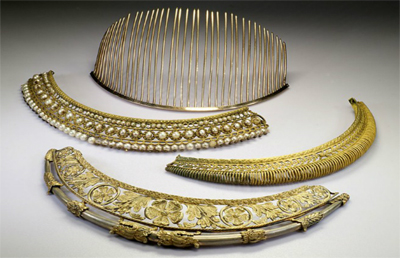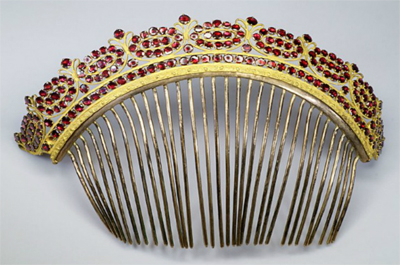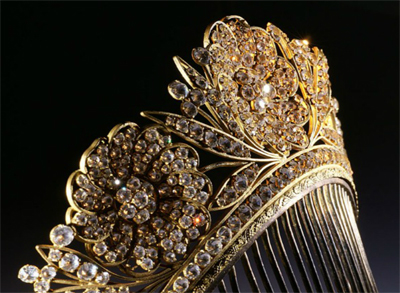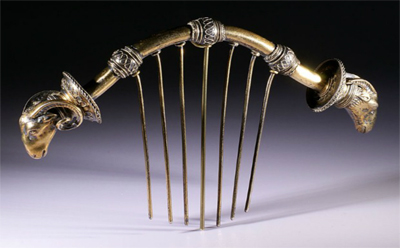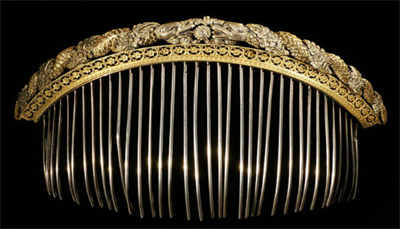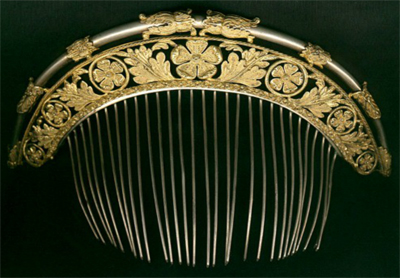 कंघी
For more scholarly research, please see the Creative Museum's presentation The Riches of the French Empire.