Although this magnificent gold and citrine parure came from a Spanish collection, I believe its origin is English, c. 1830. This is because there is a special pouch in the original box for different fittings, which allow pieces to be worn in different ways.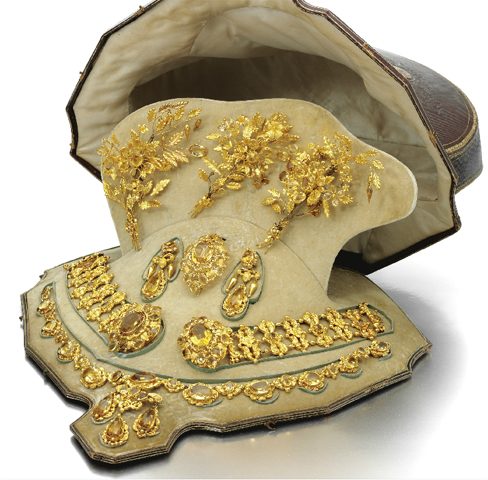 The bracelet clasps can be removed and worn as brooches. Post and clip fittings allow the earrings to be flexible, as well. Each hair ornament comes with a two-pronged hair pin, but they can also be put together to make a tiara. The parure is set with citrines in gold scroll and floral repoussé work motifs.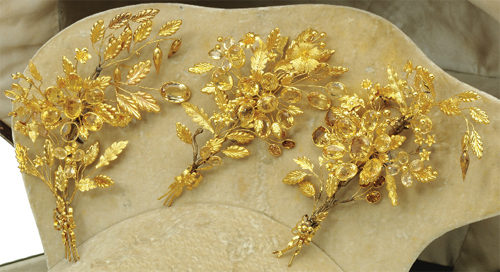 If this set were French, I'd expect to see an Empire comb with a citrine tiara attachment. It sold 30,000 GBP at Sotheby's.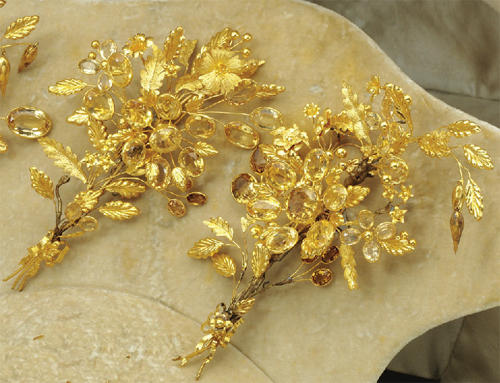 कंघी
For more scholarly research, please examine these books, which can be found in our Resource Library.