Highlighting intricately carved and painted horn combs, The Creative Museum defines the link between Art Nouveau and the mysterious delicacy of women. Women became inextricably linked to flowers, wearing jewelry whose wavy lines expressed a wild and spontaneous nature.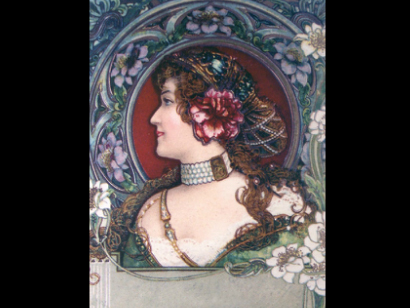 Japanese influence impacted subject matter, as insects, stems and buds caught artists' attention. Lalique was the first one to use horn and discover the material's possibilities. Others followed. Hair comb art became the equal of its engineering, as flowers grew on trellises and dragonflies flew across ponds.
Here are just a few pieces from The Creative Museum's Art Nouveau collection. To see the rest of them, put in historical narrative, I urge everyone to see the presentation.