There is a completeness to this 2500-comb collection, as it spans the whole world and time. Most individual collections specialize. This museum brings together the love of many in a dazzling display of hair comb art. The pictures are a community unto themselves.
The museum founders state, "There is nowhere you can see this collection, since it is private. As the owners want to share its resources with everyone, CREATIVE MUSEUM will do its best to offer all the services you could find in a museum: a temporary exhibition with a special theme, a view of the permanent collection, background information and more: expertise."
Here are a few comparisons and pictures. From the museum: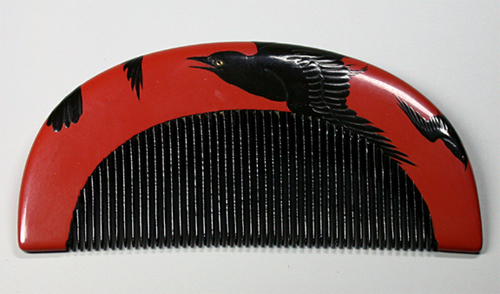 I believe this is my picture of the same comb in 2004.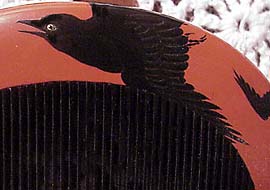 Here is a Manchurian hairpin from the collection.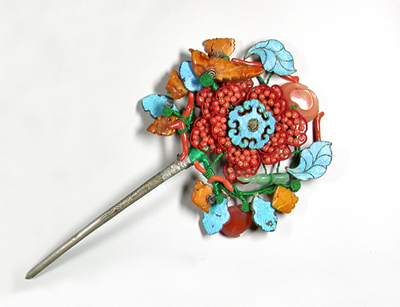 This is my Manchu piece.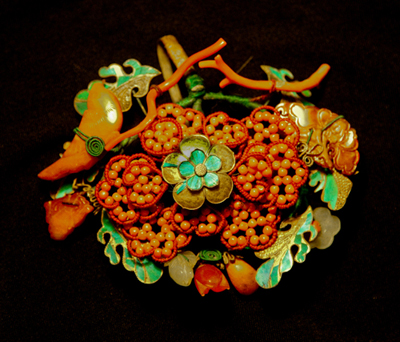 And here are just three pictures, which reveal the eye of the collective mastery that brings this project to life. The still-life photography is superb.
An African bird.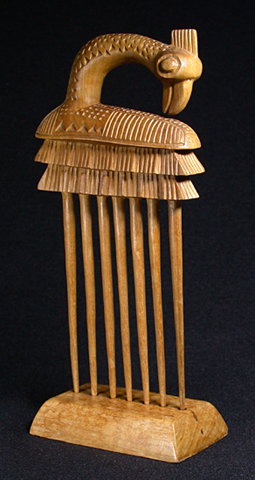 A Bonaz Mantilla comb.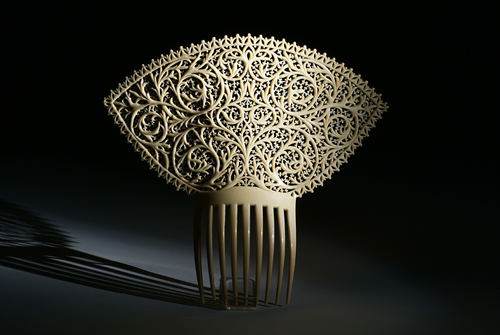 A Chinese diadem.